Welcome to my first blog post on rvll.co.uk – Today I'm going to go through my favourite data resources online, why they are so useful, some related content ideas (ready for you to use) & similar resources so you can find even more information (should you need too).
Over the last couple of years the SEO community has been effected by some high profile Google algorithm updates. The two most high profile updates (Panda & Penguin) have revolved around Google 'promoting' high quality and 'penalising' low quality. Whether it's through page quality, site quality or link quality the Google PR machine and webspam team are making it quite clear that to be a success in organic search you'll have to earn it.
The combination of these algorithm changes, their severity, the SEO blogosphere and Google 'propaganda' has resulted in a change in attitude for a large majority of online marketers. When they say "quality is more important than quantity" you get the feeling that they are beginning to actually mean it. This new found belief in 'quality content' has led to an increased interest in different content types and their creation (whether they are actually doing it or whether it's always necessary are questions for another time).
As marketers it's now imperative that we find an interesting angle, fact or piece of data that will gain our clients and their content more visibility in the SERP's. The industry is no longer happy to just keyword stuff a page, build low quality links or base a piece of content around a quote found on a blog or forum.
This leads us to a potential issue, where do we get this angle, fact or data from?
Well fortunately for you, I've been busy over the last few years…
I'm not going to call this 'the ultimate resource of data resources' because, well all you'd need to do is add one more on to better it. However the list,  reviews and content ideas that I have compiled below should keep you guys and gals busy for at least a week…
Below you will find a huge variety of data resources and each one will include:
1 – The resource name and a link to the homepage
2 – A description of their website in their own words
3 – What I think about their website
4 – How the resource could be used for content ideas and who could benefit from them.
5 – Similar websites (according to Google)
So without further ado, lets get cracking…
The Data Resources Resource
Who? – CIA – World Facts
They say – The World Factbook provides information on the history, people, government, economy, geography, communications, transportation, military, and transnational issues for 267 world entities.
What I think – Want to find something out about a country? Flags of the world? The ethnic groups within Austria? Argentina's military expenditures? – The CIA pretty much knows anything you want to know about any country. Quelle surprise…
Content ideas and the potential market areas:
Find similar – "world facts"


Who? – Nationmaster

They say – Welcome to NationMaster, a massive central data source and a handy way to graphically compare nations. NationMaster is a vast compilation of data from such sources as the CIA World Factbook, UN, and OECD. Using the form above, you can generate maps and graphs on all kinds of statistics with ease.
What I think – An excellent country comparison data set. Crime stat comparisons between the US and the UK (some of that data is truly mental), Currency comparisons between Germany and Japan or taxation data between Australia and New Zealand? A great, simple tool that will allow you to make quick comparisons and should allow you to come up with loads of content ideas.
Content ideas and the potential market areas:
Find similar  – "country comparison"

Who? – The Google Public Directory

They say – The Google Public Data Explorer makes large datasets easy to explore, visualize and communicate. As the charts and maps animate over time, the changes in the world become easier to understand. You dont have to be a data expert to navigate between different views, make your own comparisons, and share your findings
What I think – One of my personal favourites. This database gives you access to some cool data as well as a way of showing it (usually in graph format) Two examples are Minimum Wage in Europe 1999/2013 and General government debt in Euros – Also check out The unemployment rate in Europe for a Google example that you can edit and use. Simple and a great way to get your point across in your content.
Content ideas and the potential market areas:
Find similar – "public data"

Who? – The Guardian Data Store 

They say – Data journalism and data visualization from the Guardian
What I think – Descriptive eh? Well despite the lack of description The Guardian are one of the sites that 'get' data visualisation and journalism. Some cool examples are Data journalism is the new punk, China VS the US and US rendition: every suspected flight mapped – A great site for seeing what is possible with decent data as well as coming up with content ideas. Oh and they have this massive data set too as well as categorising all of their blog content. You should never need another site (or page even)  in terms of content ideas, fill your boots!
Content ideas and the potential market areas:

Find similar – "data store"
Who? – Toolserver

They say – Most viewed articles on Wikipedia 2012
What I think – O.k so Toolserver.org doesn't have a logo and it uses Wikipedia data (hence the pic) but this resource shows the top 100 visited Wikipedia pages and their view counts for a large variety of countries including Spain, Japan, The UK and many more.  As you can imagine this source could be great for a blog post or maybe even an infographic. 3rd most popular page in the UK (with over 25 million views in 2012) was the list of deaths in 2012, we're a morbid bunch.
Content ideas and the potential market areas:
Find similar – "wikipedia data" OR "wiki data"
Who? – Google Zeitgeist 2008, 2009, 2010, 2011, 2012
They say -1.2 trillion searches. 146 languages. See what the world searched for (Zeitgeist 2012)
What I think – Google have improved their Zeitgeist offering massively over the last 5 years in terms of design and data shown. The rise of quality content eh? Nowadays you can check out what people are searching in Google according to country and niche.  Want a load of trend info? Here is Zeitgeist data from nearly 60 countries around the world in PDF format.
Content ideas and the potential market areas:
Find similar – "google data"
Who? – The Economist – Market Data

They say – The latest news and analysis around Markets & data.
What I think – The Economist clearly understand that showing rather than telling is a great way to portray information, particularly in a world where things are read in a rush (well done for getting down this far). Although not a data source per se The Economist offer interesting interactive work like when will China's economy take over the US? and this interesting European economy map to help get your creative juices flowing.
Content ideas and the potential market areas:
Find similar – "market data"
Who? – UN Stats – Millennium Development Goals

They say – Millennium Development Goals Indicators: The Official United Nations web site for the MDG Indicators
What I think – This site shows targets and goals for the UN to promote equality, eradicate hunger/poverty, increase education, eradicate disease, improve the environment and general development. Each sub folder shows a section where you can find the company responsible for tracking this data as well as a contact person (in case you wanted to get in touch…) An interesting site.
Content ideas and the potential market areas:

Find similar – "un stats"
Who? – New York Times – Linked Open Data
They say – As of 13 January 2010, The New York Times has published approximately ,10,000 subject headings as linked open data under a CC BY license. We provide both RDF documents and a human-friendly HTML versions.
What I think – Basically a humongous data source covering people, organisations and locations. The New York Times have maintained "one of the most authoritative new vocabularies ever developed" over 150 years. The information is now free and transparent to whoever wishes to play with it. Enjoy! The A-Z information is also a decent resource for finding more information on a person or company.
Content ideas and the potential market areas: 
So basically the database just gives you a load of articles. What am I mean't to do with that? Well how about looking for topical people/news sources and turning that content into an interactive image? For example Floyd Mayweather is fighting soon and Pink Floyd have recently added their music to Spotify. How about scraping their related content and using an iconic image to show what the NYT think about them? It would look good at least 🙂
Find similar – "open data"
Who? – BBC – Interactives and Graphics

They say – Interactives and graphics
What I think – The BBC have jumped upon the interactive/infographic content bandwagon and have also made a few interesting pieces of content including The Great British class calculator and Census shows rise in foreign-born. To be honest though the BBC do seem to struggle when it comes to design in comparison with The Guardian and The Economist, this gives you ample opportunity to review some ideas/data and remake them into something a little more impressive…
Content ideas and the potential market areas: (I think these pieces could be reviewed, improved and repackaged in a large variety of ways)
Combine this global corruption piece with an interactive world map that shows the odds that someone has paid a bribe for a gambling website.
Create a plugin or fuel price calculator for a car leasing company.
Create a smarter looking infographic or graph based post about who works the longest hours for a companies looking to attract workers from abroad.
Find similar – "interactive graphics"
Who? – The Global Health Expenditure Database

They say – WHO is the directing and coordinating authority for health within the United Nations system. It is responsible for providing leadership on global health matters, shaping the health research agenda, setting norms and standards, articulating evidence-based policy options, providing technical support to countries and monitoring and assessing health trends.
What I think – Another interesting data set and report creator for country comparisons in terms of health expenditure. You can make reports within minutes about government spend on health, the finance sources, who consumes it and global health indicators like birth rate, mortality rate etc. Want to compare data between The US and Canada for governmental spend on health? Here's where you can get it.
Content ideas and the potential market areas:

Find similar – "health stats" OR "health data"
Who? – The London Datastore

They say -The London Datastore has been created by the Greater London Authority (GLA) as an innovation towards freeing London's data. We want citizens to be able access the data that the GLA and other public sector organisations hold, and to use that data however they see fit – free of charge.
What I think – The great city of London have gone all transparent on us and given us access to data on the economy, health, jobs, tourism, housing and much more. The dashboard shows yearly/monthly comparisons for 9 important markets. You can also check out the latest data sets as well as the most popular ones or maybe just sign up for the mailing list? 
Content ideas and the potential market areas:

Find similar – "london data"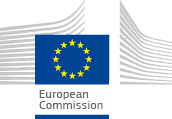 Who? – European Commission – Gender Balance Database

They say – The European Commission established a database monitoring the numbers of men and women in key decision-making positions in order to provide reliable statistics that can be used to monitor the current situation and trends through time.
What I think – Access to data covering equality across Europe within politics, business & finance, public administration, judiciary, social partners and NGOs as well as other background data.
Content ideas and the potential market areas: 
Find similar – "european stats" OR "european data"
Who? – UK Data Service

They say – Data are the lifeblood of research. We are here to provide the social science community with a protected pipeline to this valuable public resource. The UK Data Service is a comprehensive resource funded by the ESRC to support researchers, teachers and policymakers who depend on high-quality social and economic data.
What I think – Data based within the UK covering a large variety of different subjects from psychology to society and crime to the environment. A really good data source with information that you'd probably not find elsewhere.
Content ideas and the potential market areas:
Find similar – "uk data"
Who? – data.gov.uk – UK Governmental Data

They say – The Government is releasing public data to help people understand how government works and how policies are made. Some of this data is already available, but data.gov.uk brings it together in one searchable website. Making this data easily available means it will be easier for people to make decisions and suggestions about government policies based on detailed information. Hear more about the Government's Transparency agenda from the Prime Minister
What I think – Yep, another UK data website… Home to over 9,000 datasets via every central governmental department this site is a treasure trove of info for your quality content production line.
Content ideas and the potential market areas: – 
Find similar – "uk stats"
Who? – Knoema

They say – Knoema is a knowledge platform. The basic idea is to connect data with analytical and presentation tools. As a result, we end with one uniformed platform for users to access, present and share data-driven content.
What I think – Knoema has access to some of the coolest data online whether it's economics like the GDP for every country in the world between 1980 and 2012, politics and it's democracy index or when Google provides information on user data requests? (this would make a particularly interesting blog post).
Content ideas and the potential market areas: –  
Find similar – "trend data"
Who? – Better World Flux

They say – Better World Flux was created as an entry for the World Bank Apps for Development competition. The site aims to raise awareness for the UN Millennium Development Goals by letting users visualize and share stories that are hidden in the World Bank Open Data.
What I think – Similar to other country comparison data resources but Better World Flux cover issues around health, happiness, access to water etc. You fill out 2 data sets, your chosen countries and the health metric. The data is then combined into a not unattractive image. The three examples they use on site are > A snapshot on world education, gender equality and combating HIV.
Content ideas and the potential market areas: –
Find similar – "open data"

Who? – United States Census Bureau

They say – The Census Bureau serves as the leading source of quality data about the nation's people and economy. We honor privacy, protect confidentiality, share our expertise globally, and conduct our work openly. We are guided on this mission by our strong and capable workforce, our readiness to innovate, and our abiding commitment to our customers.
What I think – Gain quick and easy access to facts about people, business, and geography within the US. They have some cool content including a live population clock, an interactive business and demographics map and an updated newsroom with recent posts (might be worth signing up to that one).
Content ideas and the potential market areas:–
This tool allows you to run reports on a large variety of metrics including retail costs, construction costs, and a few others. Perhaps you could look to write a post discussing the yearly average construction expenditure and ask why it's dropped by 20% since 2008 for a building goods manufacturer.
This tool allows you to review quick stats for states, counties and cities throughout the US. By just clicking on the Alaska option you can see a load of statistics that compare the state to the rest of the country, a quick scan of the data shows that the poverty level is a lot lower than the average this might make a good start to a series of posts for a US university.
Their student section also allows you to review different statistics for the same states. A quick glance at California shows that between 2000 & 2010 there was a 29% increase in fast food restaurants and a 19% increase in dentist surgeries, maybe there is a quirky correlation based post you could write here for a local doctor surgery.
Find similar – "us data" OR "usa data"
Who? – Eurostat

They say – Eurostat's mission: to be the leading provider of high quality statistics on Europe. Eurostat is the statistical office of the European Union situated in Luxembourg. Its task is to provide the European Union with statistics at European level that enable comparisons between countries and regions.
What I think  –  Another European data site but one that is mainly based around population, demographics, immigration and population projections.
Content ideas and the potential market areas: –
Find similar – "european stats" OR "european data"
Who? – American life datasets
They say – The Pew Internet & American Life Project is one of seven projects that make up the Pew Research Center, a nonpartisan, nonprofit "fact tank" that provides information on the issues, attitudes and trends shaping America and the world. The Project produces reports exploring the impact of the internet on families, communities, work and home, daily life, education, health care, and civic and political life.
What I think – Interestingly the Pew Internet project separate their data sets between adults and teens, this might be helpful if you're trying to target a specific demographic with your content. They also have some interesting data sources and reports on social media, mobile phone usage and reading habits.  Their infographics could definitely do with being reviewed and repackaged though as you can see here.
Content ideas and the potential market areas: – 
Find similar – "us data" OR "usa data"

Who? – NYPD crime statistics

They say – The MISSION of the New York City Police Department is to enhance the quality of life in our City by working in partnership with the community and in accordance with constitutional rights to enforce the laws, preserve the peace, reduce fear, and provide for a safe environment.
What I think – The NYPD crime statistics site is a useful resource for local crime data. They publish crime stats on a weekly basis for the whole of New York as well as drilling down to specific precincts and areas. For example here are the crime statistics for The Bronx, Staten Island and Brooklyn South over the last week.
Content ideas and the potential market areas: – 
Write a feel good piece about how the seven main felony offences are decreasing in New York for a local charity.
Review the crime stats (for example do you own a restaurant in 100th precinct and losing business to restaurants in the 101st precinct? ) and create a tongue in cheek blog post that tells locals that they're safer coming to your restaurant.
Create an amusing image based post on bank robbers & photoshop the images into famous films for a local lawyer firm.
Find similar – "crime stats" OR "crime data"
Who? – Reddit datasets

They say – Datasets for Data Mining, Analytics and Knowledge Discovery
What I think – A pretty solid data resource that is changing on a weekly basis. Reddit also gives you a chance to ask whether anyone knows a particular data source so if you're in need of something and can't seem the find it this isn't a bad place to ask. As you can probably imagine the data sets used on this site go from slightly strange to morbid so the content ideas below follow suit.
Content ideas and the potential market areas:

Find similar – datasets OR "data mining"
Who? – UK national statistics

They say – The Publication Hub is the first port of call for anyone seeking the latest statistics released by government departments in the UK. It is the central website where the planned publication dates of new statistical data are announced in advance, and where you will find links to all first releases of National Statistics publications.
What I think – The UK national statistics site is a superb data resource offerings data from a massive list of resources on a large variety of areas including crime and justice, population, people and places, the economy, travel and transport and many more. Additionally you can search for sources released within a certain time-frame via their calendar, add more data sources to your personal list, browse by theme and browse by location.
Content ideas and the potential market areas: – 
Find similar – "uk data" OR "uk stats"
Who? – New York – open data
They say – NYC Open Data makes the wealth of public data generated by various New York City agencies and other City organizations available for public use. As part of an initiative to improve the accessibility, transparency, and accountability of City government, this catalog offers access to a repository of government-produced, machine-readable data sets.
What I think – The NYC open data site is another excellent resource for New York related data, my personal favourite piece being this cool heatmap of noise complaints in New York. You can review the posts in terms of charts, maps and data sets or drill down by business, local government, education, housing and development and much more.
Content ideas and the potential market areas:

Find similar – "new york stats" OR "new york data"
Who? – International Monetary Fund
They say – The IMF publishes a range of time series data on IMF lending, exchange rates and other economic and financial indicators. Manuals, guides, and other material on statistical practices at the IMF, in member countries, and of the statistical community at large are also available.
What I think – A pretty interesting financial data source that gives you economical data of a large host of countries as well as giving you data within the following niches > Global data, standards and codes, and manuals and guides.
Content ideas and the potential market areas: – 
Find similar – "finance stats" OR "finance data" -excel
Who? – Weatherbase

They say – Find travel weather, climate averages, forecasts, current conditions and normals for 29,252 cities worldwide
What I think – A great resource particularly for the travel industry. Whether you are looking for information on a specific location for a location landing page, comparing locations so that you can attract potential new business or use their data to build your own calculator the weatherbase is a goldmine of past, present &  future weather data.
Content ideas and the potential market areas: – 
Use the vacation finder to create interactive holiday web pages for an affiliate travel site.
Writing a weather comparison post between two similar, local areas for a travel site (think Devon vs Cornwall) for a small cornwall cottages company.
Create a weather calculator for a betting website. How will the weather effect the result?
Find similar – "weather stats" OR "weather data"
Who? – Gapminder

They say – Gapminder is a non-profit venture – a modern "museum" on the Internet – promoting sustainable global development and achievement of the United Nations Millennium Development Goals.
What I think – The Gapminder site is home to over 500 data sources covering health, population, work, the environment and the economy. This excellent resource aggregates data from a large source and has a large (but depressing) number of data sets on disease, illness and death.
Content ideas and the potential market areas: – 
A quiz or game based around the average age of dollar billionaires for a make money online blog.
Use the energy use per person data set to see which countries use energy 'smartly' and how this could be replicated around the world for an environmental website.
Use the human development index to do a comparison piece showing the differences there are in the world and how we can help the people who need it most for an international charity.
Find similar – "global stats" OR "global data"
Who? – Data.gov

They say – As a priority Open Government Initiative for President Obama's administration, Data.gov increases the ability of the public to easily find, download, and use datasets that are generated and held by the Federal Government. Data.gov provides descriptions of the Federal datasets (metadata), information about how to access the datasets, and tools that leverage government datasets.
What I think – A website that offers a huge amount of data sets (184,445 on the 24th of July) although I do wonder whether this may be to hide certain files (takes of tin foil hat). You can select your data in a large variety of ways whether it's location, tags, formats, groups, organisational types, organisations or community categories. There will be some tasty data on this site and maybe some that will help your clients too.
Content ideas and the potential market areas: – 
Find similar – "us government stats" OR "us government data"
Other interesting datasets and feeds:
Congratulations on making it through that lot!
There are quite a few resources and ideas in this post for a massive variety of companies, brands and freelancers both big and small. Hopefully you're able to take something away from it that will help you make something that'll stand out within your clients market.
Whilst I've got your attention…
I was wondering whether you guys could help me with a couple of things?
1 – Please give me a shout in the comments section below about other quality resources that have inevitably been missed.
2 – If any of you use these data sets or the ideas above for a piece of content please contact me on Twitter or via my email because I'd be more than happy to link out to it either on this page or in a future post (these can be linked to anonymously if you choose). It's a free link.
3 – Please feel free to share this resource with your followers, friends or anyone that you think would find it useful via the social buttons below 🙂